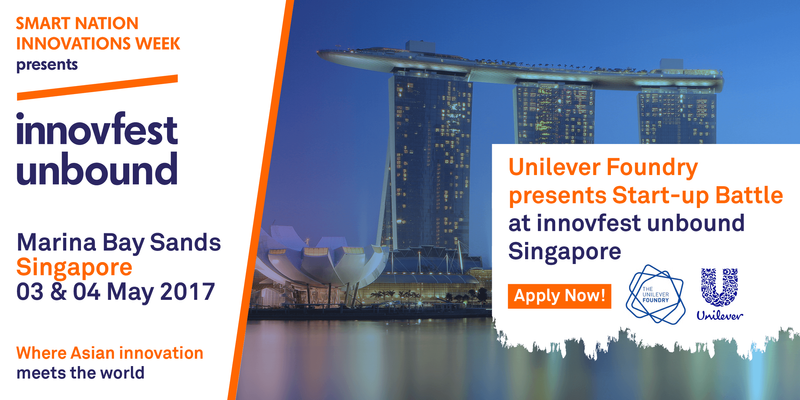 Applications for Unilever Foundry Start-up Battle at innovfest unbound Singapore
On 4 May 2017 at innovfest unbound, 20 of Asia's most promising start-ups will come together for this year's Unilever Foundry Start-up Battle. We are on the hunt for the start-ups working across the digital landscape in industries including:
AdTech
Artificial Intelligence
Blockchain
Content
E-commerce
Marketing
Mobile
Social Impact
The winner will have the opportunity to work with Unilever Foundry as well as receiving a Cash Prize of $5000.
If you'd like to take part in this battle to fuel growth and make valuable connections, please apply before 24 April 2017. All applicants will receive 50% off on tickets. The 20 successful candidates will receive a free entry ticket (usually $450).
https://foundry.unilever.com/
Applications are now closed. We'll get in touch soon if you have been selected. 
Thank you for your interest.